Top Ten Tuesday is an original feature/weekly meme created by The Broke and the Bookish. Each week they will post a new Top Ten list that one of the bloggers at The Broke and the Bookish will answer. Everyone is welcome to join. All they ask is that you link back to The Broke and the Bookish on your own Top Ten Tuesday post AND add your name to the Linky widget so that everyone can check out other bloggers lists!
---
This Week
Mother's Day related Freebie: favorite moms in literature, books about motherhood, best mother/daughter or son relationships, books to buy your mom, worst moms in literature, etc. etc.
As you may or may not know, I don't necessarily have the best relationship with my mom. In fact, she kind of disowned me and hasn't contacted me in months. Happy Mother's Day!… yeah, no. Besides, I don't really buy into all these Hallmark holidays. You should love your mom every day, and celebrate her all the time. Unless, of course, she's like my mom, in which case you can just cry about your situation and write a book about it, a book that would probably end up on this fantastic list of the worst moms in literature, or simply my least-favorite moms in literature. These are, of course, in no particular order.
10 Worst Moms in Literature
1) Daisy Buchanan from The Great Gatsby
No matter how hard my girlfriend tries to convince me otherwise, I kind of hate Daisy. I always have. And I don't think she's a very good mom. Perhaps her most famous line in the novel is about her daughter:
"All right, I'm glad it's a girl. And I hope she'll be a fool—that's the best thing a girl can be in this world, a beautiful little fool."
You never see Daisy interacting much with her daughter, either. She's always got the nanny taking care of her. I realize this was a different time, but come on, Daisy… get your shit together. She's in a predicament, I know. Tom is a shitty husband and father. I definitely think Daisy is a victim. But I also think she puts herself in some shitty situations that could have been avoided. Just saying. I feel bad for her daughter.
2) Mrs. Bennett from Pride and Prejudice
Thank god I don't have a mom like Mrs. Bennett. That woman is nuts. She doesn't have much sense in her head, she's terribly flighty, and her sole purpose in life is to marry-off her daughters. I mean, she has good reason to do so — if they don't marry a wealthy man, they're probably going to be pretty poor. But to only be concerned about your daughters' love lives is a bit lame. Kitty and Lydia turned out to be almost exactly like Mrs. Bennett and it doesn't work out well for them. Mrs. Bennett would drive me crazy if she were my mother. I think she annoys Elizabeth, too. And poor Jane — she winds up getting Jane awfully sick in the name of love. Good thing we get plenty of Mr. Bennett's wit and sarcasm to balance it all out.
3) Dr. Whittier from Everything, Everything
Speaking of nuts… Maddy's mom in Everything, Everything takes the cake. You don't really find out until the end how messed-up this mommy is, but when you do, it's quite shocking. My own mom was overprotective as hell, but at least my mom wasn't a liar. Love makes us do crazy things. As does loss.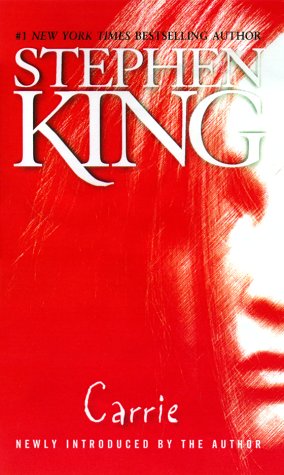 4) Margaret White from Carrie
And speaking of lying mothers, give it up for Margaret White!! Yes, we all know the story of Carrie… Stories of my mom actually gave me the nickname Carrie in college. Margaret White is a crazy woman that takes religion a little too seriously. Like, lock-your-daughter-in-the-closet-and-make-her-pray-for-her-soul seriously. Why lie to your daughter? Why not talk to her, teach her to hone her powers, and treat her like a normal human being? I mean, what kind of mom doesn't teach her daughter about periods? Oh yeah, and she tries to kill her daughter, too. That isn't very nice.
5) Patty Day from Dark Places
So, without spoiling the suspense of this book, I just want you to know how disappointed I am in Patty Day. She, like all the other mothers, had good intentions, but literally went about them in the worst way possible. I know you love your children, but geez… desperation is a scary thing.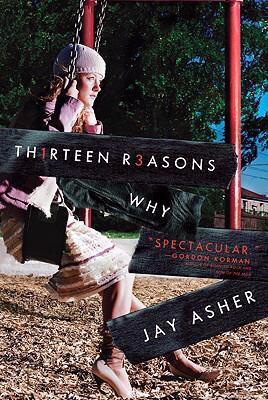 6) Lainie Jensen from 13 Reasons Why
Lainie Jensen, welcome to your tape… You are one of the most annoying characters in 13 Reasons Why, both the book and the new Netflix series. Lainie, you do not know how to talk to your son Clay, both in general and in terms of Hannah's suicide. You handle every situation entirely wrong and, also, in terms of the show, you do not want to side with the school in the wake of your son's friend's suicide. I cannot criticize Mrs. Jensen enough. I will digress.
7) Edith Frank from The Diary of a Young Girl
This one is a little unfair of me, since I only have Anne's perception of her mother. Still, though, I can criticize Anne's version of her mother, and I will. Anne's Edith is entirely too obnoxious and just a plain nuisance during a very terrible time in their lives. It seems all she does is whine and criticize. I related to Anne because of how her mother treated her, always siding against her in every situation. I'm not sure if that's how it really was, but that's how Anne perceived it, and I think that's just as important. It's sad that both women died… entirely too sad…
8) Mrs. Jones from Coraline
Though Mrs. Jones in the real world kind of ignores her daughter, it's the Mrs. Jones with the button eyes that really sucks. That is one evil lady. Do not trust people with buttons for eyes. Especially if they claim to be the perfect mother but in actuality kidnapped your real parents and want to sew buttons into your eyes. Luckily, Coraline outsmarts her button-eyed mother. Hopefully her real mother pays more attention to Coraline after this incident.
9) Medea from Medea
Going way back to my World Lit class for this one, guys. Medea is probably one of the worst moms ever. Her husband screwed her over pretty badly, so to get revenge, she kills her own children, among many other terrible things. You can't say you love your kids and then kill them a minute later… sorry, Medea. Next time, try something a little less murderous.
10) Queen Gertrude from Hamlet
What list is complete without Shakespeare? That's right, none. Hamlet's mom sucks, to put it quite simply. Her husband dies (very suspiciously, I might add) and almost immediately she marries his brother. She doesn't even seem that upset about it all, either. She doesn't listen to her son's suspicions and even asks him not to go back to college so that he can be tortured at home with his mom and his uncle dad. Pretty twisted, right?
Alright, that's it for this week's special Mother's Day edition of Top Ten Tuesday. I know this was a pretty dismal post, but what do you expect from someone with a mom like mine? It's always fun to read about shitty moms. Anyway, hope you all had a great Mother's Day. Don't let my cynicism get in the way of your happiness!