Top Ten Tuesday is an original feature/weekly meme created by The Broke and the Bookish. Each week they will post a new Top Ten list that one of the bloggers at The Broke and the Bookish will answer. Everyone is welcome to join. All they ask is that you link back to The Broke and the Bookish on your own Top Ten Tuesday post AND add your name to the Linky widget so that everyone can check out other bloggers lists!
This Week
Top Ten Series I've Been Meaning To Start But Haven't (topic originally done March 2013) — anyone else have a mile long list of series to start like I do??
Yep. Me. Definitely. So many it's embarrassing. I used to love series, but lately I've stuck solely to standalones. In college, I couldn't afford to get bogged down in series — I had to bounce back and forth between book after book. Well, now I'm trying to rekindle my love of series, and I've got plenty on my tbr to choose from! Side note: I'm counting books with 2+ sequels a series, so yes, that means I'm counting duologies and trilogies in this list.
10 Series I've Been Meaning to Start But…Haven't
1) The Program series by Suzanne Young
A series about depression and a suicide epidemic? This appeals to every sad teenager out there, including me. I added it to my tbr in 2014, when I was 18. Still a teenager, mind you. Looks like there are three books out right now with one on the way next year. By time I get around to the series, it'll hopefully be finished.
2) Slammed series by Colleen Hoover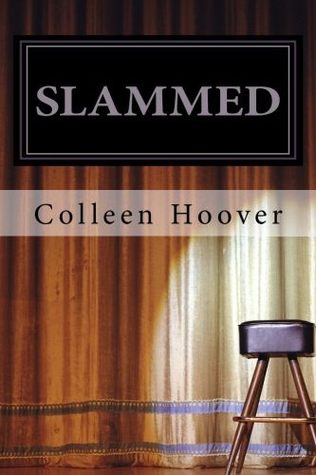 I love poetry, and I've always been interested in slam poetry. I've also heard a lot of great things about Colleen Hoover, so I'm definitely interested in this series. The main character falls in love with her hot neighbor, a slam poetry enthusiast. But their relationship comes to a halt after a shocking discovery. Sounds scandalous. And with three books making up this series, I'm still very interested!
3) The Darkest Minds series by Alexandra Bracken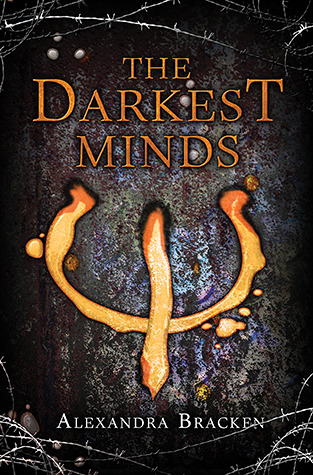 Another trilogy that's been on my tbr for a long time: The Darkest Minds series. And it's a dystopian series, too! My favorite. A disease kills most of the children in American, but not all of them, and those survivors are a threat to the government. It sounds like a thrilling series! I hope I get around to this one pretty soon.
4) Matched series by Ally Condie
I've literally had this on my tbr for ages! It's one of those really popular YA dystopias that I've been dying to read. With only three in the series, shouldn't be too hard. In this series, the Society determines who you will marry, how many children you will have, where you will work, etc. But Cassia's match isn't who she loves, and that's a dangerous thing in her world. I wish I had this series on my physical tbr shelf!
5) Legend series by Marie Lu
Yes, I know, another dystopia. Are you shocked? Hopefully not. Anyway, I actually got the first book in a book exchange this year, so I'm kind of close to reading it! The United States is split into the wealthy district and the poor district, and when someone of the wealthy side is killed, someone from the poor side is the prime suspect. Really excited to start this trilogy.
6) Uglies series by Scott Westerfield
Pretty much at the same level as Matched, the Uglies series is pretty renowned and I have wanted to read it for a while. When Tally turns 16, she will finally be able to undergo the procedure turning her from an ugly to a pretty. Her friend isn't so sure about it, though, and winds up running away, unveiling a whole lot of secrets about the pretty world. I'm literally sitting here wishing I could start it now… Only four books in the series, too!
7) Just One Day series by Gayle Forman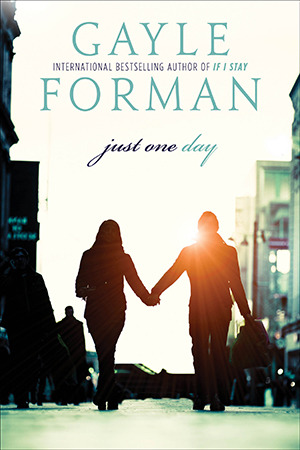 Though only a duology, I've wanted to read this series since finishing the If I Stay duology. Gayle Forman is a pretty cool writer, and though I strongly believe that If I Stay didn't need a sequel, I'm willing to give these a try. Hopefully that won't be the case with this one. And I've got the first book already, too! On her last day of vacation, Allyson meets the perfect boy, and in those 24 hours, her whole life changes. Yes, please!
8) To All the Boys I've Loved Before series by Jenny Han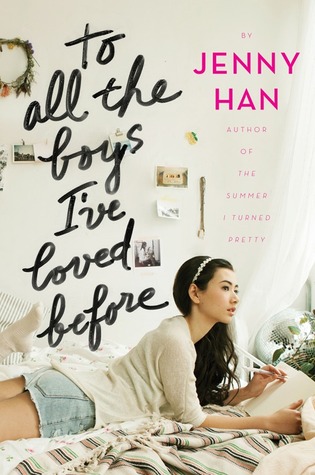 The cover got me on this one, and since then, I've heard nothing but praise for this series. I must read it! It's about Lara Jean and all the boys she's ever loved — 5, to be exact. And when her secret love letters to these boys get mailed out, her life spins out of control. Sounds like something I wouldn't normally read, but I have to! There are three books in the series.
9) Red Queen series by Victoria Aveyard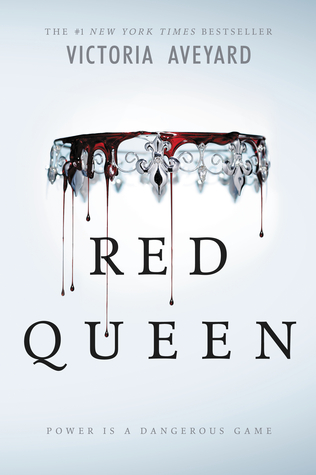 This series is literally all over social media. The third just came out this year, and a fourth is scheduled to be released next year. It is another dystopian, as that seems to be the only type of series I want to read. It's about a world where the Silver blooded control the Red blooded. But there is about to be a disturbance in this divide when suddenly a Red realizes she has more power than she thought. It's an interesting plotline that I definitely want to check out.
10) The Illuminae Files series by Amie Kaufman and Jay Kristoff
Another book I've had lying on my shelf, and I am desperate to read it. Illuminae is about … well, just read the Goodreads summary yourself. I don't even want to try to describe what this is about. I just want to read it, honestly. The third book in the series should be out next year.
Hope you liked my sad list of sadness. I just want to read them all right now… I'm currently working through the last two Miss Peregrine books, and then who knows what I'll read next. I'll probably keep sticking to my 2017 TBR list, though it's terribly difficult not to branch off and read something else. Do you guys have an endless tbr list as well? Any series on that list? Post your own Top Ten Tuesday in the comments and I'll check it out!