So I was really confused because I had no idea what this tag had to do with Paris. I went back as far as the original post only to realize it says pairs, not Paris. I guess I can't read today…
A big thanks to Birdie Bookworm for the tag — check out her awesome post here! And make sure to follow her blog for all your bookish desires.
I haven't been tagged in a while and I'm really excited to do this one. Basically, you compile a list of 5 – 10 pairs of similar books, or books that just go together, kind of like my If You Like ___, You'll Love… post I did for a Saturday Sentiments segment. Let's hope I can find more pairs… It's going to prove quite difficult.
1)
Alright, this one is kind of a stretch, but I'm grasping at straws, here. I'm not very good at this kind of thing. But what draws similarities for me is the fact that in both books, two people are trapped in an apartment during a stressful, harrowing event. In Olivay, a terrorist attack occurs right outside Olivay's home, trapping her with her suspicious one night stand from the previous night. In After Life, Alex and Morgan become trapped in Alex's apartment during the zombie apocalypse, and though Morgan is engaged, Alex has deep feelings for her.
2)
I didn't really like either of these novels, so if you like either one, you'll love the other! They both kind of gave me the same vibe. Both kind of centered around parties and bad decisions. In Burnout, Nan wakes up wearing a too-small Halloween costume and her face painted like a skeleton, with no memory of the night before, and spends the entire novel retracing what steps she can remember. In Afterparty, Emma is sick of being a good girl and befriends bad girl Siobhan. But their friendship goes bad–real bad–and at the after party, things go very wrong.
3)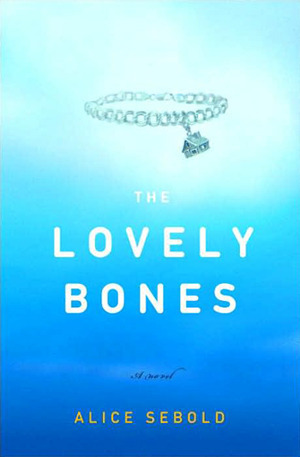 Let me start by saying The Lovely Bones is a lot better than Between, but they're similar. Both are about dead girls who are ghosts, trying to help solve their own murders. The Lovely Bones is terribly heart-wrenching and beautiful; Between is like a lesser-known, okay-ish YA version. But it's not bad.
4)

I read these apocalyptic books around the same time and they both gave me the same vibe. Both books are about a strange, infectious disease that breaks out in public places with devastating consequences. In The Loners, there's a massive explosion at David's high school, unleashing some kind of virus that kills all the adults. The school is quarantined, and the kids live like those in The Hunger Games plus cliques and typical high school drama. In No Safety in Numbers, a device is found in the air ducts in a shopping mall, and the entire place is also quarantined. Madness ensues, and when people start getting violently ill, chaos descends.
5)
These two are fairly different. In fact, they're not much alike, but I think they pair well together. Yes, their by the same writer. I know. But David Levithan is so amazing and versatile and unique! And that's what draws these two books together: their uniqueness. The Lover's Dictionary is a non-linear story told through dictionary entries written by Levithan himself; Every You, Every Me is about a teen who begins receiving mysterious photographs — some of which feature him — and are displayed in the book to help carry on the story. I love both of these novels and highly recommend them.
Thanks again for the tag! I'm not sure how many people we're supposed to tag, so I'll just tag as many as the pairs I've created. No pressure to do this if you're not interested! And if you've already done it, leave me a link in the comments!
I Tag
Amylee @ ◎The Book Lagoon◎ | Macy @ Can't Stop Won't Stop Books | Alice @ The Alley-Cat7 | Kristin @ Kristin Craves Books | Isi @ Just Keep Reading