What's up, guys? It's Saturday. Again. Are the weeks going by really fast for you guys? It feels like each day only lasts like 5 hours. Maybe that's just my existential dread settling in. *shrugs*
As you all know, I like lists, and I wanted to make one today for you guys. I've come across books that are perfect to read during certain circumstances, or when you're in a certain mood, or something like that. Here's the first set I've come up with! Enjoy!

10 Great Books (and When to Read Them)
1) While Traveling or On Vacation — The Statistical Probability of Love at First Sight by Jennifer E. Smith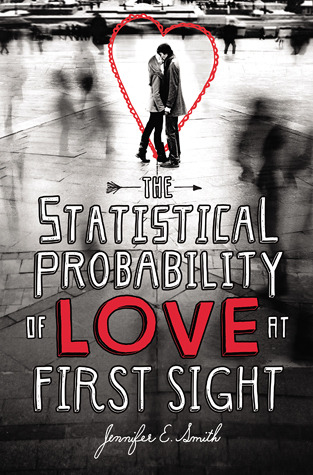 This contemporary YA romance is perfect for when you're on vacation or at the airport, like the main character in this novel. Finding love on vacation is both the perfect romance and also the most heartbreaking kind…
2) When You Don't Know Who to Trust — Every You, Every Me by David Levithan
This YA psychological thriller is accompanied by black-and-white photographs to help the story along. It's definitely a curious story, and the main character doesn't know who he can trust.
3) When You're Feeling Nostalgic — The Great Gatsby by F. Scott Fitzgerald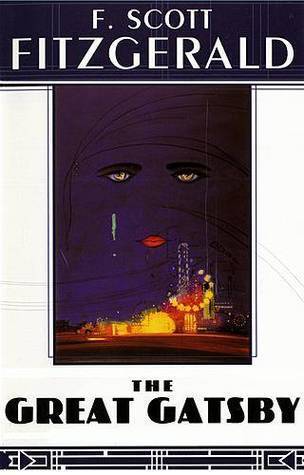 I don't know about you guys, but when I read the classic The Great Gatsby, I'm overwhelmed with an airy nostalgia. The '20s really wasn't that great of a place, but it's so romanticized and the book just gives me those kinds of feelings.
4) After a Break-Up — The Lover's Dictionary by David Levithan
Yeah, I know, another David Levithan novel. And yes, I have plenty of break-up suggestions, but this one is one of the best and most unique. It's a nonlinear story about a couple told through dictionary entries that Levithan wrote himself. It's really great and definitely heartbreaking.
5) When You're Home Alone — The Bone Parade by Mark Nykanen
My grandma bought this book for me when I was very young — probably too young to read it, honestly. But I did. And I was thoroughly disturbed. Definitely a heart-pounding page turner.
6) During Christmastime When You're at the Bookstore — Dash & Lilly's Book of Dares by David Levithan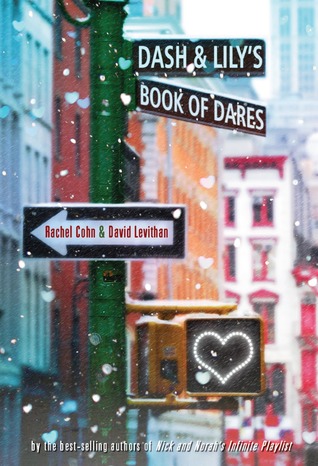 Still not guilty of spamming Levithan's books. His books are so theme-worthy!! This book had me gushing over the main character's and their cuteness. Seriously, what girl wouldn't want to go on a mystery scavenger book that starts in a bookstore? Dreamy…
7) When You're in the Mood for a Mind-Fuck — Intentional Dissonance by Iain S. Thomas // More Than This by Patrick Ness
I couldn't pick just one for this one. One a YA, the other written in verse, both amazing and mind-blowing.
8) When You're About to Start High School — The Perks of Being a Wallflower by Stephen Chbosky
Perhaps one of my favorite books of all time, Perks is perfect for people of all ages, but probably most important for incoming freshman. Truly an inspiring, touching novel.
9) When You're Feeling a Little Crazy — Suicide Notes by Michael Thomas Ford
Reminiscient of Ned Vizzini's It's Kind of a Funny Story, Suicide Notes is a comical YA story that will make you realize you're really not crazy, and it'll make you feel less alone.
10) When You're About to Graduate High School — The Spectacular Now by Tim Tharp
Just as Perks is great for incoming freshman, The Spectacular Now is a great book for high school seniors. It's not as great as Perks, but it's got its own charm and lessons to be learned.
Hope you enjoyed this list! I've got more to come for future Saturday Sentiments, so stay tuned!