Happy New Year, everybody! Nevermind that it's January 03, okay?
Another year is here, and you know what that means: another 12 months packed with great films, especially a d a p t a t i o n s. You all know how much I love reading a book and then watching its adaptation. In the past, I've only posted adaptations that I'm considering watching, which is silly, because not everyone has the same taste in books/films that I do. So, this year, here's a slightly-more inclusive list of book-to-film adaptations, coming soon to a theater near you.
2018 Book-to-Film Adaptations
January 19 | 12 Strong (based on the novel Horse Soldiers)
Another year, another true-story military film. I'm surprised my younger brother hasn't asked me to read this one like he did Lone Survivor and American Sniper. Horse Soldiers is the true account of a Special Forces team that crept into Afghanistan after 9/11 and rode to war on horses against the Taliban. The film adaptation is…just that, basically, and stars one of our favorite Chris's in Hollywood: Chris Hemsworth. The film also stars Michael Shannon, Michael Peña and Trevante Rhodes.
Not sure if I'll be seeing this one. War movies tend to rip my heart out. They're too real. Probably because they're based on true stories. So, yeah.
January 26 | The Maze Runner: The Death Cure (based on the novel of the same name)
Is anyone still following this film franchise? I friggin' hope so, even if it's only for Dylan O'Brien's sake. (Trust me, I get it.) This is the third and final installment in the Maze Runner series (unless you're counting the prequel and the prequel's sort-of sequel), and you know why it makes me so damn happy (other than Dylan O'Brien and the fact that it's a wonderful series)? It's because it's a YA dystopian trilogy that producers did not split into 4 films (yes, I'm looking at you, Hunger Games and Divergent). Seriously. Thank you. Like its predecessors, it stars Dylan O'Brien, Kaya Scodelario, Thomas Brodie-Sangster, Nathalie Emmanuel, Giancarlo Esposito, and so many more.
I'm pumped!! This was one of my favorite series in high school, and I'm really excited to see the last film. It was supposed to be released last year, but they had to pause filming due to an injury that O'Brien suffered during production. I'm glad he's okay and that this movie is finally coming out. Now I just need to get my hands on the first two for a re-watch…
February 09 | Fifty Shades Freed (based on the novel of the same name)
Do you like watching porn with a large group of people!? Then this is the film release for you!
Sorry, just kidding. I think it's great if you love this series, and I'm sure you're excited for this conclusion (climax?) to the series. At least they didn't split this trilogy into 4 films. That's a plus. Can you tell I'm not into this series? Sorry. I have issues with it, but I haven't read it, so I can't accurately debate on the topic, so I won't. Like its predecessors, it stars Dakota Johnson and Jamie Dornan, as well as Kim Basinger and Arielle Kebbel.
Steamy.
February 23 | Annihilation (based on the novel of the same name)
Look peaceful? It's not. It's based on a kind of sci-fi/horror book, though I think there's this new genre called New Weird that this is categorized as. Anyway, it looks creepy as hell and right up my alley. I haven't read the series yet, but I have met the author and have heard a lot of hype about this series. The film stars two Star Wars veterans, Natalie Portman (Padme Amidala in the prequels) and Oscar Isaac (Poe Dameron in the sequels), as well as Jennifer Jason Leigh, Gina Rodriguez, and Tessa Thompson. The trailer looks amazing.
Did I mention how amazing this looks? Yeah. I think I may make this trilogy my next read. I want to read all three before the movie comes out.
February 23 | Every Day (based on the novel of the same name)
So you guys know how much I love adaptations, right? They give me life. However, they can be dangerous. They can let me down. Hard. And when I love a novel with all my heart, like Every Day, it really sucks to see an adaptation of it fail. Yeah, it's not out yet, I know. But based on the trailer, I know I'm going to be let down. This book is so good. David Levithan is an incredible writer. But what the heck is this????
I don't know. I guess when I watch it again, it doesn't look too bad. But it doesn't look at all how I imagined it. Like, it looks cheesy? The book didn't come across as cheesy to me. It was real and honest and incredible, and I just feel like this film isn't going to push that enough. I don't know. I guess we'll see. The film stars Angourie Rice, Maria Bello, Debby Ryan, Jacob Batalon, and a ton of other people since, ya know, A wakes up in a different body every day and all.
March 09 | A Wrinkle in Time (based on the novel of the same name)
This Disney film adaptation is getting a lot of hype for its diverse cast and strong female characters. I never read the book, and I'm not sure I'll see the film, but it does look pretty cool. There's tons of people starring in this one, such as Oprah Winfrey, Reese Witherspoon, Mindy Kaling, Gugu Mbatha-Raw, Michael Peña, Storm Reid, and another of Hollywood's hottest Chris's: Chris Pine.
I predict this film will do very well. Disney is pretty good about that. It's not animated, and doesn't focus on a talking animal, so maybe I'll go see it. It's about an astrophysicist held captive on a faraway planet, and it's up to his children to save him.
Ha. Ha ha. I just noticed the pun with "coming out 2018." Hahaha.
First of all, I haven't read the book yet, but am thinking about it. Second of all, the movie looks cute, which increases my chances of reading the book. Third of all, I loveeee Nick Robinson, the guy who plays Simon! He is one of my favorite young actors and he makes me feel all fuzzy inside just looking at his face. God, I'm fangirling, but I can't help it. (I feel like I'm 15 again.) The film also stars Katherine Langford (who plays Hannah in Netflix's 13 Reasons Why), Alexandra Shipp, Jorge Lendeborg Jr. It's about a boy named Simon who is gay but hasn't come out yet. He emails with a mystery classmate of his, but when those emails get into the wrong hands, Simon is afraid he'll have to show everybody who he truly is.
Yeah. Definitely really thinking about seeing this.
March 30 | Ready Player One (based on the novel of the same name)
Lol. The poster for this film is godawful. And spawned a huge laugh-fest on Twitter when it was released. You should go look that up sometime. In fact, here, I'll save you the trouble of hunting it down: Click here.
Anyway, despite the terrible poster, this movie is going to give us all a total nerdgasm. If you haven't read the book yet, what are you waiting for? It's literally just an action-packed sci-fi with a nostalgic 80s flair. There's, like, a hundred Easter eggs dealing with TV, music, video games, and moves from the 1980s. This novel is incredibly addicting—I have a feeling the film adaptation is going to be absolutely stunning.
The film stars Tye Sheridan, Olivia Cooke, Ben Mendelsohn, T. J. Miller, and Simon Pegg. And the Iron Giant, of course. Childhood flashbacks, anyone? Super pumped for this one.
August 17 | Crazy Rich Asians (based on the novel of the same name)
So there's no movie poster or trailer out yet, but there is a brilliant cast of—can you believe it???—Asian actors. Finally, a movie where Asian characters aren't played by white actors. Like, why????? Anyway, this isn't necessarily a book/film that catches my attention, but I know it's getting a lot of attention as of late, so maybe you guys are excited for it? I'll keep you posted on when a trailer is released. Basically, it's a story about rich Asian families. It's like Pride and Prejudice meets The Joy Luck Club.
September 14 |The Darkest Minds (based on the novel of the same name)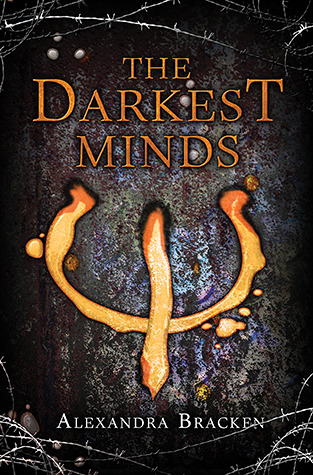 Another adaptation without a poster or trailer is the adaptation of The Darkest Minds. I reeeeeeeally want to read this trilogy! It's a YA dystopian about a special group of kids who survive an outbreak that kills almost every other kid in America, and they've got special powers that obviously make them dangerous to the adults and the government. I really need to get my hands on these books… Hopefully a trailer comes out soon! There is some casting info, though: Amandla Stenberg (Rue from The Hunger Games), Harris Dickinson, Mandy Moore, and Patrick Gibson all star in this one.
October 19 | Mowgli (based on the novel The Jungle Book)
Here we go again… yet another adaptation of The Jungle Book. I literally don't know why we need so many adaptations of one book…but, life goes on. Pretty star-studded cast this time around: Rohan Chand, Andy Serkis, Christian Bale, Benedict Cumberbatch, and Matthew Rhys. No trailer or movie poster. And definitely no intention of seeing this one.
October 19 | The Girl in the Spider's Web (based on the novel of the same name)
WHYYYYYYY……. I am so confused!! Why are they making the 4th installment in the Millennium series? This series is so messed up. First, they made Swedish adaptations of the first 3 novels in the series. Then, American made the first novel into a film. Now, American is skipping the next 2 books and making the 4th book into an movie, the books having now been taken over by a new writer since Steig Larsson died. So, honestly, this series is just a mess. And I don't understand this. They're even casting new actors, like Claire Foy and Sverrir Gudnason, instead of bringing back Rooney Mara and Daniel Craig. I'm currently reading The Girl with the Dragon Tattoo, and though I'm not sure if I'll continue reading the series, I will most likely not be watching any more of the American films. I might watch the Swedish ones. Anyway, no poster or trailer. Thank god.
---
Well, that's it, folks. I'm sure more titles will be released throughout the year, along with trailers and posters and such, so I'll be sure to keep you updated. Here's to a new year filled with books, films, and book-to-film adaptations!