Jumanji: Welcome to the Jungle
Motion Picture Rating: PG-13
Release Date: 2019
Director: Anna Boden, Ryan Fleck
Runtime: 123 mins.
I, like many of you, did not want a Jumanji sequel. Not. At. All. When I heard it was in production, I scoffed and swore not to watch it because the original was a childhood favorite and I saw no point in a sequel.
When the trailer came out, I still talked about how dumb it looked, though deep down I secretly wanted to go see it.
Well, now that it's in theaters, I decided to stop being cranky and to just be honest: it looked funny, interesting, and has an amazing cast. After seeing it, I can say that I regret ever bashing the film. It was amazing!
The film follows your stereotypical high schoolers of the 2010s: Spencer Gilpin, the lonely nerd; Bethany Walker, a pretty, popular girl obsessed with herself and her cellphone; Anthony "Fridge" Johnson, the football star who eventually gets kicked off the team for bad grades; and Martha Kaply, the other nerdy, lonely girl who absolutely hates gym class. These kids get sucked into a video game called Jumanji and wind up transforming into the characters they selected at the beginning of the game. Spencer turns into a strong, brave man; Fridge turns into a skinny zoologist; Martha turns into a martial arts master with a hot bod; and perhaps the best part of the film is Bethany turning into a fat, middle-aged man.
To leave the game, they must complete each level and save Jumanji.
It is absolutely one of the funniest movies I've seen in a long time. The cast is fantastic, both the real life actors and the video game actors. I kept staring at the guy who plays Spencer and thinking, Seriously, that looks like Nat Wolff but I know it's not Nat Wolff so where did they find his doppelgänger.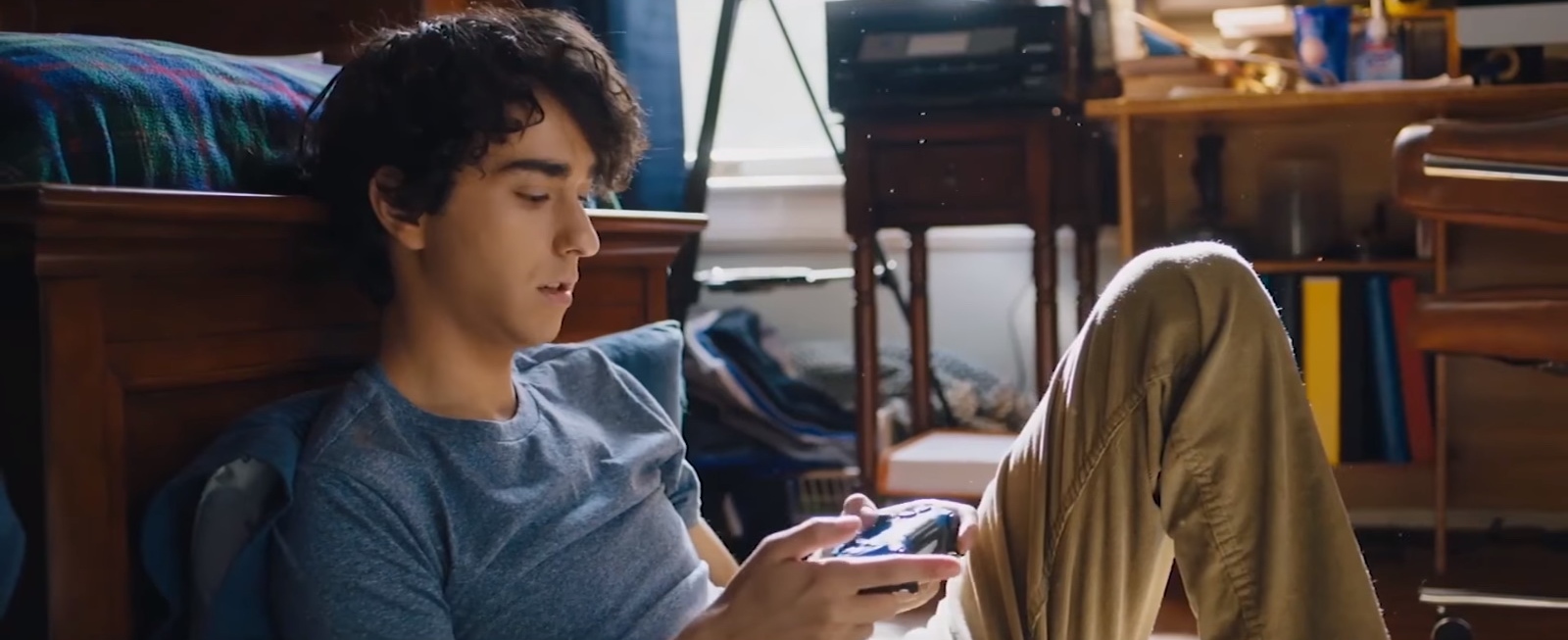 Turns out it's his younger brother, Alex Wolff. BUT SERIOUSLY THEY LOOK THE EXACT SAME NOW.
Remember when they were fetuses? Anyone?
Puberty, man…
ANYWAY. Back to the movie. Yeah. Go see it, because it's hilarious. And action-packed. And actually pretty suspenseful. I loved every minute of it; it never gets boring. What makes it so brilliantly funny is that each character turns into their opposite in the game. And I have to say, Jack Black stole the show in this one. I love him to death, and he was spot-on as a petty teenage girl.
Oh, and one more thing I really loved—the character arc for each character was ridiculously cool. I know I talk about arcs a lot, but I love them and find them fascinating. It was refreshing to see the characters grow and give depth to these stereotypes, instead of just presenting us with annoying teenagers who don't change from start to finish.
Great film. Go see it. You won't regret it.