June has arrived. For many, this month marks the beginning of Summer. Warm weather, no school, tons of ice cream. But for some, June has a bigger importance. It's Pride Month. And I don't want this post to be about politics, but this year, Pride Month is being celebrated in the wake of disappointing movements by the government to limit trans rights. So I'll be interested to see what drama unfolds this June with hopes that things do get better. Whoever you voted for—whatever side of the political spectrum you reside—I hope you believe that all people, including the LGBT community, deserve basic human rights. I hope that you are tolerant and respectful this month and every month after, because we're all human.
I want to share with you guys some wonderful books I've read featuring LGBTQ+ characters. There are a LOT out there, and I'm sure a lot of bloggers are sharing similar posts like this, so I hope maybe some of my selections are different from others, and that you add some of these wonderful books to your TBR this month.
In honor of the 6th month of the year, I've chosen 6 books with LGBTQ+ characters that I've love or enjoyed. Because even if the book wasn't worthy of a 5-star rating, the stories themselves are unique and important and worth a read. Enjoy!
6 Books Featuring LGBTQ+ Characters
Simon Spier is gay, but nobody knows that yet—except for Blue, Simon's mysterious email pen pal who happens to also be gay and attends Creekwood with Simon. At first, Simon is happy with the anonymity of it all. But when someone starts blackmailing Simon—someone who has screenshots of his emails with Blue—things get…slightly more complicated. Who is Blue?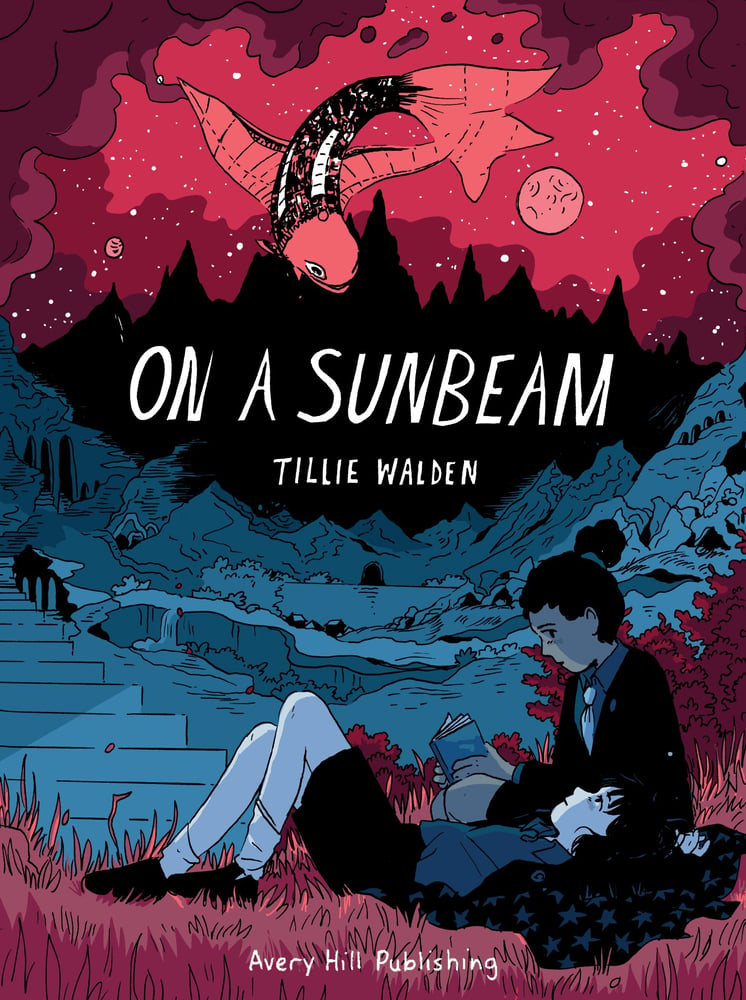 While at boarding school, Mia falls for new-girl Grace. They form a strong bond immediately, dancing their way from friendship to something more. But Grace is hiding something, and soon her secret tears her away from Mia. Years later, Mia joins a reconstruction crew that travels throughout deep space to re-build broken down structures. While getting to know her crew, she realizes she may have a shot at finding Grace and re-building what they once had.
Ari dreams of leaving his small town and quitting his job at the family bakery. He wants to move to the big city with his friends and bandmates. But in order to do that, he needs to find a replacement employee for the bakery. So when he meets Hector, a guy who actually went to school for baking and loves it more than anything else, Ari believes Hector is his ticket out of town. But while teaching Hector the ropes, Ari realizes maybe he already has everything he needs right where he is.
Will Grayson has two rules that he follows to keep his life simple: 1. Don't care too much. 2. Shut up. So that's how he makes it through high school, by not caring and not getting involved — that is, until he meets Will Grayson. During a chance meeting in Chicago, Will Grayson meets another high schooler named Will Grayson, who he often refers to as o.w.g. (other Will Grayson). During this meeting, he discovers o.w.g. has just had the worst night of his life. He introduces o.w.g. to Tiny Cooper, his largest, gayest best friend who is trying to put on a large, gay musical at their high school. While Tiny and o.w.g. hit it off, Will starts to fall for someone as well, and he begins to realize that his two rules may not actually save him, but hinder him.
Adam Thorn is about to have one of the worst days of his life. Though he's dating Linus now, today is the day of his ex-boyfriend's going-away party, and he's not exactly sure how he feels about that. Well, first he has to actually get to the party. He's met with a very uncomfortable situation at work, he learns disappointing news about his best friend Angela, and he stands up to his Christian pastor of a father. And that is just the beginning. Simultaneously, on the other side of town, out from the lake walks Katherine van Leuwen. She was murdered by her boyfriend, and now she's on a dangerous path unknown to the rest of the world.
Since her childhood, it has been decided that Princess Dennaleia would grow up to marry the Prince of Mynaria, Thandilimon. When's she's 16 years old, Denna finally travels to Mynaria to meet Prince Thandi and grow accustomed to her new home, leading up to her marriage. In between writing letters, attending poetry readings, and making friends with all the lords and ladies, Denna must learn to ride in order to marry Price Thandi. Unfortunately, her riding instructor, Princess Amaranthine, is not too fond of her. And what's worse is that her Affinity for fire, a magic she's been told to smother, seems more uncontrollable in her new homeland.

Princess Amaranthine, or Mare, does not want to be a princess, nor does she want anything to do with being a royal family member at all. She would rather spend her days in the stables. That is, until she's forced to give riding lessons to Princes Dennaleia, whom she can't stand. But when death starts to befall members of Mare's family, Denna seems to be one of the only people in Mynaria that actually listens to Mare, and her feelings start to change drastically.