One of my favorite activities at the start of the new year is checking out what books will be made into a movie or TV series. Of course, it's not an all-inclusive list, since news about adaptations comes out randomly throughout the year, but it's a fun way to start planning my year of films to see. With 2019 being a somewhat disappointment in the adaptation department, let's take a look at what 2020 looks like so far.
Movies
The Turning
Release date: Jan. 24
Starring: Mackenzie Davis, Finn Wolfhard, Brooklynn Prince
Based on: The Turn of the Screw
So I had no idea they were making a film of this? I just recently read Henry James's short story towards the end of last year and really didn't care for it. As for the film, it looks a little campy, though I have a feeling I'd infinitely enjoy watching it more than I did reading the story. Not something I'd go to the theaters to see, but I'll probably give it a chance from home.
To All the Boys: P.S. I Still Love You
Release date: Feb. 12
Starring: Lana Condor, Noah Centineo, Janel Parrish
Based on: P.S. I Still Love You
Though I still haven't read the final book in this adorable trilogy, I did finish book 2 in time to see this gem next month! I'm so excited!! I hate love triangles but this is one you won't want to miss (even though Lara Jean chooses wrong).
The Call of the Wild
Release date: Feb. 21
Starring: Harrison Ford, Dan Stevens, Omar Sy
Based on: The Call of the Wild
Emma
Release date: Feb. 21
Starring: Anya Taylor-Joy, Johnny Flynn, Bill Nighy
Based on: Emma
I LOVE JANE AUSTEN. I need to hurry up and read Emma so I can go see this in theaters. I love love love Anya Taylor-Joy, and this looks just fantastic.
The Invisible Man
Release date: Feb. 28
Starring: Elisabeth Moss, Oliver Jackson-Cohen, Aldis Hodge
Based on: The Invisible Man
Though I've yet to read H.G. Wells's The Invisible Man, I don't believe it to be a scary story. This new adaptation definitely introduces an interesting twist to the original story. I'm not sure I'd go see this in theaters (especially haven't read the novel, though this is clearly a very loose adaptation), but it's something I would be interested in. Elisabeth Moss is a great actor, so it has to be at least kind of good, right?
All the Bright Places
Release date: Feb. 28
Starring: Elle Fanning, Justice Smith, Alexandra Shipp
Based on: All the Bright Places
As a fourteen-year-old, I would have gobbled up this novel. As a twenty-three-year-old, I made it through the first 10 minutes of the book and had to DNF it. I love YA to death, but this one was not for me. I probably won't be catching the film on Netflix, either.
The Woman in the Window
Release date: May 15
Starring: Amy Adams, Gary Oldman, Anthony Mackie
Based on: The Woman in the Window
Another film pushed back. This one was slotted for 2019, but it looks like now it'll be out this May. I tried listening to the audiobook last year but couldn't get into it. Not sure if I'll ever pick it back up. And as for the film, I'm still in the middle. I'd maybe watch it if it turned up on Netflix or Hulu, but I doubt I'd pay money to see it.
Dune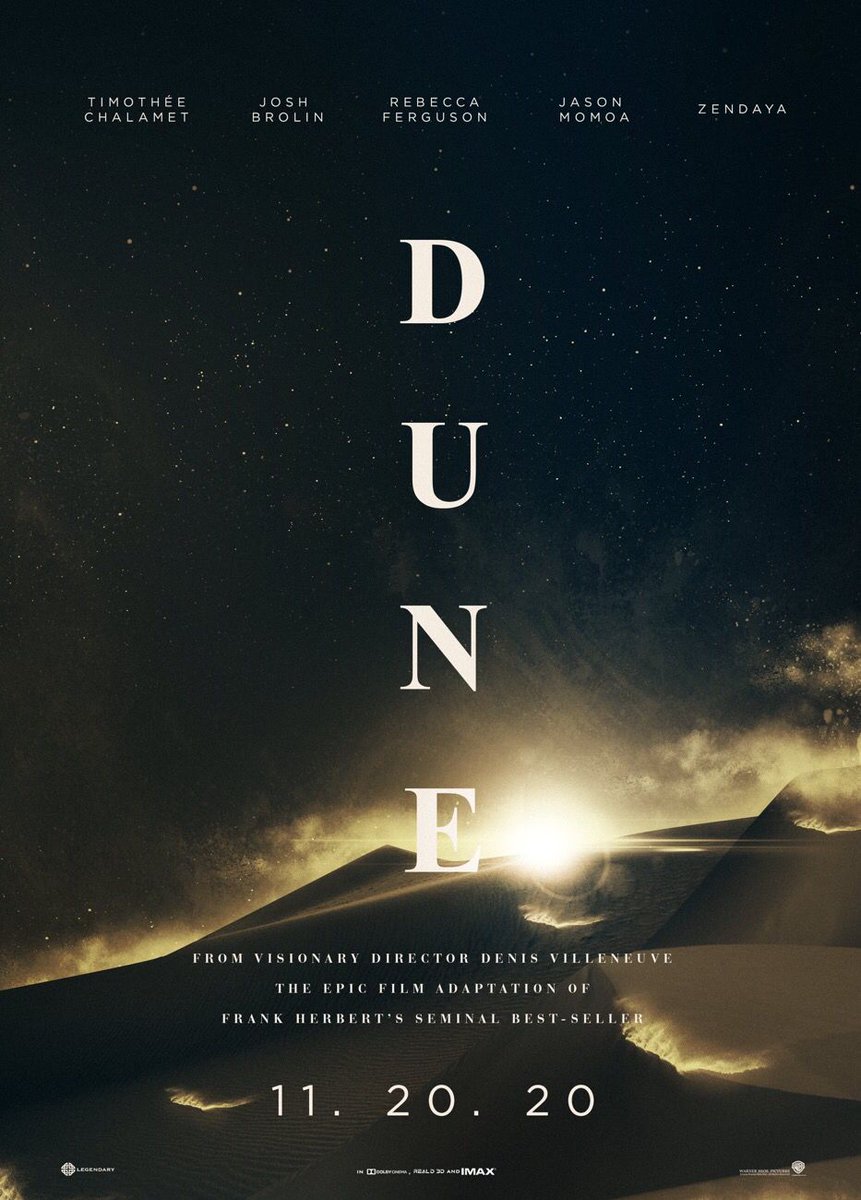 Release date: Dec. 18
Starring: Timothée Chalamet, Rebecca Ferguson, Oscar Isaac
Based on: Dune
Ugh. This means I finally have to read Dune. It's hailed as one of the greatest sci-fi books ever written, but there are so many books in the series and it doesn't really seem like my type of sci-fi story….. I don't know. I want to read it, I really do, I just don't know if I'll get through it. This one's a maybe all around.
Chaos Walking
Release date: 2020 mabye? / TBA
Starring: Tom Holland, Daisy Ridley, Mads Mikkelsen
Based on: The Knife of Never Letting Go
Sigh. Will we ever see this film released? I really hope so. Though the book would have definitely presented a huge challenge to adapt due to the Noise aspect, it somehow became a movie. But an "unreleasable" movie at that. I don't even care about the quality at this point, just release the movie…. Please… I'm dying to see it.
TV
The Outsider
Release date: Jan. 12
Network: HBO
Based on: The Outsider
Little Fires Everywhere
The Haunting of Bly Manor
Release date: TBA
Network: Netflix
Based on: The Turn of the Screw
the Haunting of Hill House, both the novel and the Netflix series, are AMAZING. And while I hated Henry James's The Turn of the Screw, I have high hopes for The Haunting of Bly Manor, because these guys know how to produce a show. I'm so so so excited for this one.
The Umbrella Academy S2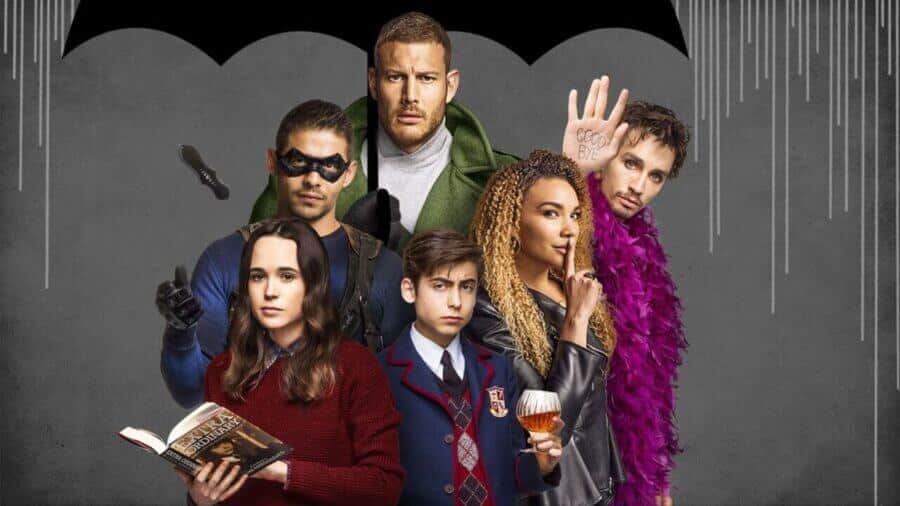 Release date: TBA
Network: Netflix
Based on: The Umbrella Academy
S1 definitely incorporated aspects from both Vol. 1 & 2 of the graphic novel series. I'm interested to see what happens in the next season! Maybe I should read ahead in the graphic novels first…
Brave New World
Release date: TBA
Network: Peacock
Based on: Brave New World
---
So, obviously there's many, many, many more adaptations coming out this year, these (to me) are the more popular ones. Unfortunately, it doesn't look like there's a lot this year that I'm actually interested in.
So what adaptations are you most excited for in 2020?