It's Christmas in New York, and for Dash, he's blessedly been left completely and totally alone. His mom thinks he's with his dad, and his dad thinks he's with his mom. Left to his own devices, Dash wanders around the city in Grinch-like fashion. He winds up at his favorite bookstore, where he finds a red notebook that reads, "Do you dare?" Of course he does.
Lily's whole family has left her alone for Christmas this year, aside from her older brother, and she couldn't be more upset about it. Her brother is obsessed with his current boyfriend, which leaves Lily annoyed and lonely. Lily has never had anyone to love. So her brother helps her set up a scavenger hunt of sorts, all contained in a red notebook and placed on the shelf at a bookstore.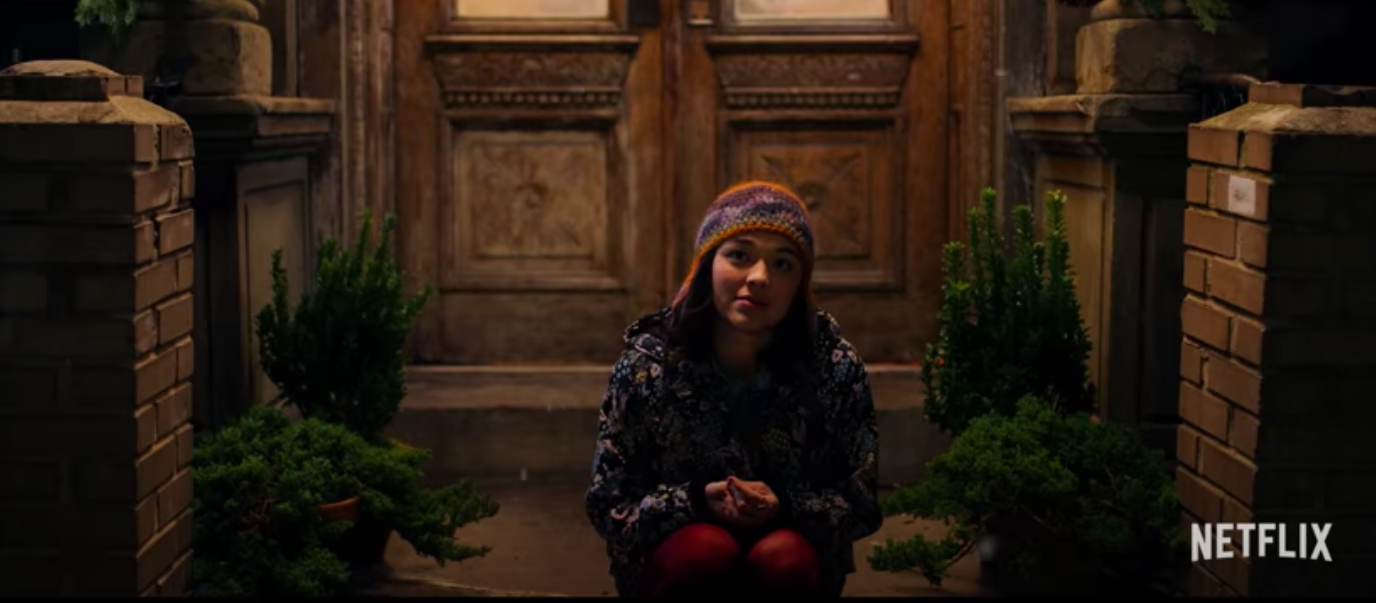 ---
It feels like it's been ages since I first read Dash & Lily's Book of Dares. I think it was sometime in high school. It did come out 10 years ago, so I was surprised to hear Netflix would be adapting it, and into a series no less. This, of course, prompted an immediate re-read. To which you can find my review here. I think I liked it a lot more in high school, but it did withstand the test of time and I ended up still really enjoying it. But did the show do it justice? Let me tell you.
Let's start with casting. Dash is played by the handsome Austin Abrams, who is apparently the same age as me even though I thought he was like, 16 years old, which made me feel creepy for thinking he's attractive but now I feel a lot better.
You've probably seen him in Paper Towns or the more recent Chemical Hearts (alongside Lili Reinhart), if you're a sap for YA coming-of-age stories like I am. I loved him in both, and so I was really excited to see him play Dash, which I thought was going to be a difficult character to portray. But Abrams did him justice, I have to say. He is an excellent Dash! Just the right amount of snarly-ness and cuteness. I applaud.
Lily is played Midori Francis.
I personally have not seen her in anything before, but you may know her from Good Boys, Ocean's 8, or Gotham. She's not at all how I pictured Lily, but I really think she did the character justice. She embodied all of Lily's quirkiness and holiday cheer. Kudos to her, because I actually like show-Lily wayyyy more than book-Lily. Half of that is because they wrote her character and the plot a little differently than in the book, but the other half is definitely Francis's portrayal.
The other character I want to mention is Dash's best friend Boomer. When I read the book for the second time, I pictured Jacob Batalon as the perfect cast choice. I know, I know, he's been cast as the dorky, loveable best friend a few times now, but to me, he just seemed like the right fit. He's really good at that role. Instead, Dante Brown was cast as Boomer.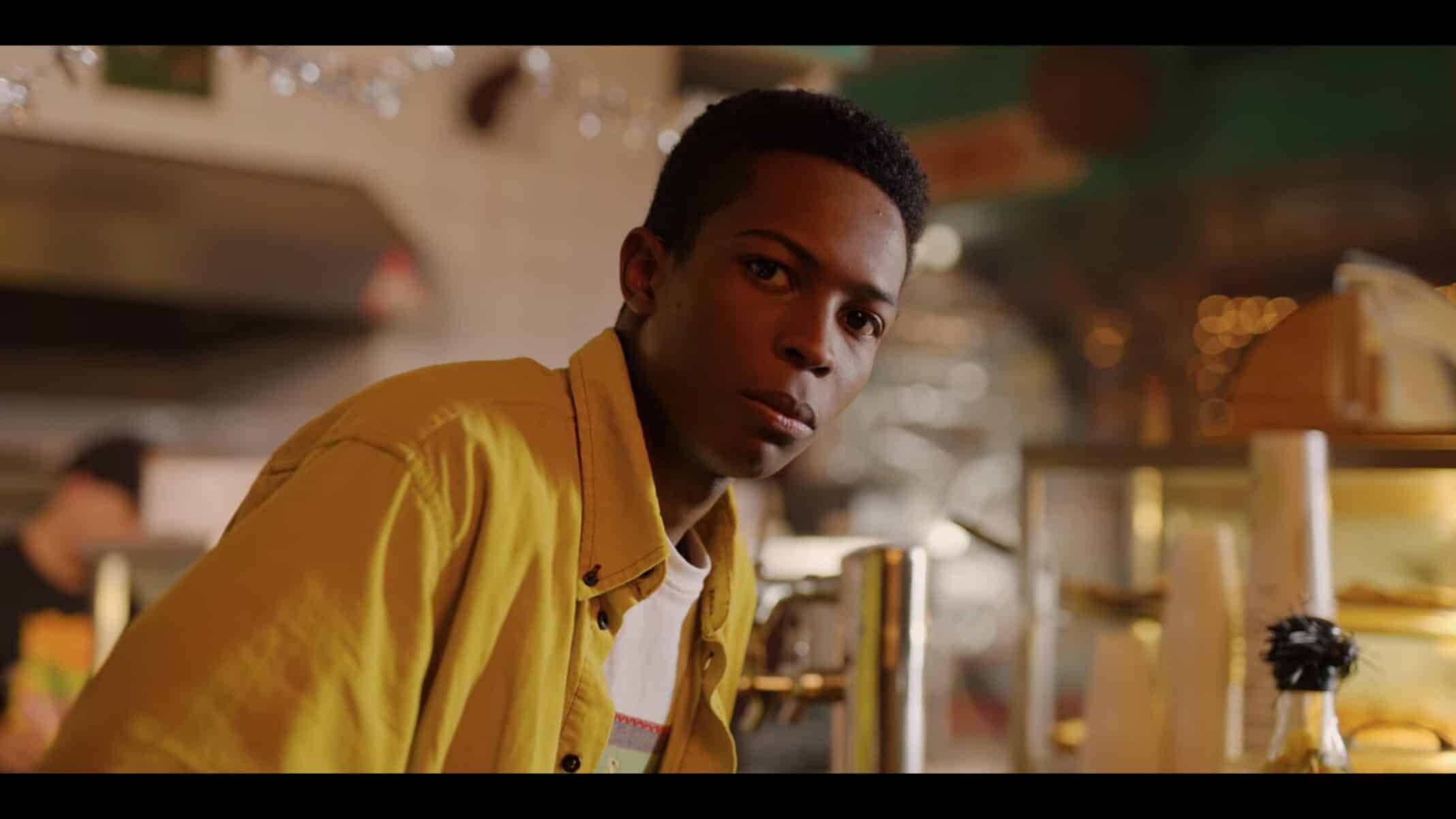 And I am not at all disappointed with this casting choice. You may recognize Brown from his roles in Ma, Lethal Weapon, or Community. This is my first experience with him, and I thought he was excellent. Book-Boomer is very…out there. Though a really good person and kind friend, a lot of things went over book-Boomer's head, and he seemed on another planet most of the time. Show-Boomer isn't so out there. He's still a little eccentric, but mostly just your typical cheery best friend. I liked that the show gave him a bit of a bigger role in the story, so we got to know Boomer a lot more and see more of him.
Now, onto the story. I think Netflix does a great job of adapting stories fairly loosely — they keep the bones of the story, the general themes and characters and plotline, but they add their own flair to it. They modernize it. They do their own fresh take. You don't have to have read the text in order to enjoy the adaptation. And if you did read the text, you're still in for some surprises. Dash and Lily does branch off in terms of plot. The initial notebook message is different than the book one. The Edgar storyline is different. The Sofia/Dash dynamic is a little different. But despite all the small changes along the way, the end results of all of these different things stays true to the book. And I love that. The message is different, but it still takes Dash on a scavenger hunt that takes him to Lily. Edgar may show up later in the story and with a different background, but he still tries to get close to Lily and together they mess up Dash's gallant first meeting with Lily. Sofia and Dash almost hook up and make Lily think they're together again, which is why Lily gets drunk and kisses Edgar in the first place (which, let me tell you, is way better than what happens in the book, because book-Lily at this point just makes me mad, but it makes more sense in the show), but regardless, Dash is still hurt and they almost end things.
So, whether you're a fan of the book or not, I still think you'll love this series. It's a perfect holiday romance, a will-they-won't-they meet, let alone get together. I loved the way Netflix incorporated not one, not two, but three meet-cutes. I enjoyed the ups and downs of the characters both separate and together. I loved the creativity of the new dares that weren't in the book. Most of all, I loved that end scene. They really did the book justice and more. Though I didn't care for a sequel to the book, I assume Netflix will adapt it since Dash and Lily is a series and not a movie. And I have to say, I'm pretty excited for it.
This is a tough one, because I love both the book and the series so much, for different reasons. But I think it mostly comes down to two things: the character of Lily, and an emotional connection. As I said, book-Lily disappointed me. I couldn't stand her. I didn't understand her choices. But her character in the show is endearing and quirky in all the right ways, and I understand the mistakes she makes. It makes sense. As for an emotional connection, the show made me tear up and maybe cry a little bit! The book is great, don't get me wrong, but I didn't form as much of an emotional connection as I did with the show. So, based on those two things along, that's how I decided which I liked more.
If you love YA romances with a holiday theme, you need to watch Dash and Lily. Whether you read the book or didn't, it's an excellent story that you don't want to miss.
Book or Show?