Top Ten Tuesday was created by The Broke and the Bookish in June of 2010 and was moved to That Artsy Reader Girl in January of 2018. It was born of a love of lists, a love of books, and a desire to bring bookish friends together. Each week, she will post a new Top Ten list topic for everyone to weigh-in on. Link back to That Artsy Reader Girl on your own Top Ten Tuesday post AND add your name to the Linky widget so that everyone can check out other bloggers' lists!
This Week
Thanksgiving/I'm Thankful for… Freebie
I think it's always important to remember what you're thankful for, but especially this year with the pandemic and the U.S. election and so much hate being spread around. There's a long, long list of things to be sorry for and sad about this year, but I want to highlight the good things that came out of 2020, at least for me personally.
---
10 Things I'm Thankful For in 2020
1. Good Health
First and foremost, I'm so, so, so thankful for my good health, for having not (yet) gotten COVID-19, for all of my friend and family being safe and healthy. I am ridiculously lucky, and I don't take that for granted.
2. Getting Through Jury Duty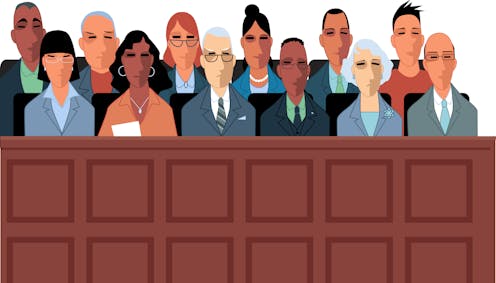 In December 2019, I was called and selected for Jury Duty. My first day was January 2nd, 2020, and I had to go once a week for two months. For one, I'm lucky I ended up selecting the January/February schedule instead of the March/April schedule, as I have a feeling COVID would've presented some challenges. And two, I'm just thankful to have gotten through it. Though it was an interesting and informative learning experience, it was also sad, and anxiety-inducing, and just a lot to juggle at the time. I have a feeling I'm one of those unlucky people who is going to get called again…
3. Starting and "Finishing" Therapy
I finally went to therapy this year. It was a resolution of mine to at least try going to therapy, and I'm so thankful I did it. I'm thankful to my fiancé for encouraging me to go, and to my friend Maria for giving me the name of her therapist. Beth has been absolutely wonderful, and I'm not sure how I made it 24 years of my life without her. I started in February, and "finished" in October. I'm not cured of anxiety, or any of my other mental health issues. But I definitely feel a million times better, and have learned incredible new coping skills, and truly did get through a lot of past trauma that was really affecting my day to day life. And though I'm done with my regularly schedule sessions, I can always text Beth and start going again, whenever I want. If you're considering therapy, I highly recommend it. It may take a couple tries to find a therapist you really connect with, but once you do, it's life changing.
4. Seeing Friends
I used to really hate people. I hated socializing. I hated trying to make friends. I hated seeing people that I considered my friends. Therapy really helped me overcome a lot of that. But also, being under lockdown for a few months also made me realize how much I really do appreciate my few good friends. I'm really glad I got to see and spend time with some of them, despite the pandemic. And I'm excited to continue making new friends and trying to be more social, once COVID is more under control.
5. My Dad is Closer to Home
Three years ago, as soon as I graduated college and moved up to central Ohio, my dad actually moved from Westerville (very close to where I lived) to Maumee, very not close to where I lived. It was a 2.5 hour drive one way. Because of my (lack of a) relationship with my mom, I am super attached to my dad. I hated having him so far away, to where we'd only see each other on rare occasions or holidays. But this fall, he finally moved closer, cutting that drive time by a little more than an hour. I may not get to see him every weekend (to which he is incredibly thankful, I'm sure), but I'll be able to see him a lot more, and much more easily, now.
6. An Amazing Lockdown Birthday
In May, I turned 24, which is not a milestone age or anything, but this year it was during the COVID lockdown, so it's safe to say this is a birthday I'll remember for a while. During the lockdown, our governor passed some legislature that allowed alcoholic drinks to be delivered via Doordash and other delivery services. So of course, for my birthday, my fiancé and I ordered Mexican food and jumbo margaritas. We played board games and just spent some quality time together, and it's easily one of my favorite birthdays to date.
7. I Got Engaged
You'll notice I keep saying "fiance," when in previous personal posts I said "girlfriend." Yes, we got engaged this summer. I was hoping to be in Canada, in a place that would have been just perfect, but sometimes plans don't work out. Though COVID changed my plans, it didn't change my mind. I still wanted to get engaged this year, so I made it happen. And even though it was in Westerville, Ohio and not Stratford, Ontario, it was still perfect.
8. I Didn't Lose my Job (And I Got a Raise)
Back in March, I was partially furloughed from my company. I cried, because I thought I was going to lose my job, but I didn't. Some of my coworkers did, which made me very sad. But my company really took good care of me. I only worked 20 hours per week, which not only gave me a decent paycheck from them, but also qualified me for partial unemployment benefits and the COVID relief benefits. I ended up making a lot of money and only working half the amount. It was scary, but I felt safe. And I also felt guilty about all the minimum wage workers working twice as much as me, making much less. There was nothing I could do, I know, but that didn't stop me from feeling bad. I still felt, and feel, thankful, though. I'm glad I could make some extra money, which really helped out this year. And I'm glad I kept my job, and even ended up getting a raise later in the year.
9. We Moved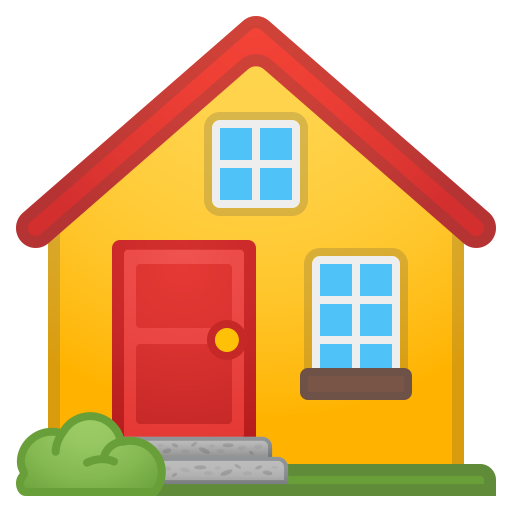 After paying almost $1000 to live in 600 SF (a super tiny 1-bedroom apartment that was 30 minutes from where my fiancé and I both work), we finally got to move. I am super thankful for my aunt, who flips houses with her husband and rents them out to people. I now live in a 3-bedroom house, only 10 minutes from work, and somewhere where I feel a lot safer and happier.
10. Five Years with the Love of My Life
As of two days ago, I have now been with my fiancé for five years. It's felt like much longer than that, though. And we've felt married since year two. I'm so thankful for meeting her. For taking so many chances together. For helping each other figure ourselves out. For her love. For so many things. I honestly can't imagine my life without her. I don't know where I'd be. I'm truly lucky.
---
So, there's my ten things I'm thankful for! Share the link to your own Top Ten Tuesday post in the Comments! Or, tell me something (or some things) you're thankful for this year.