So I'm a little late with this 2020 recap post, but I hope you all enjoy it nonetheless. I mean, 2020 was only a couple months ago, so it's fine, right? I tried to read as many new releases last year as possible, and surprisingly I liked/loved almost all of them. Despite the pandemic, it was a good year for books! And while I'm already enjoying 2021 pubs, I want to inform you of twelve books from 2020 that I can't stop thinking about.
---
Best Books Published in 2020
How the King of Elfhame Learned to Hate Stories (The Folk of the Air, #3.5)
Once upon a time, there was a boy with a wicked tongue.
Before he was a cruel prince or a wicked king, he was a faerie child with a heart of stone . Revealing a deeper look into the dramatic life of Elfhame's enigmatic high king, Cardan, tis tale includes delicious details of life before The Cruel Prince, an adventure beyond The Queen of Nothing, and familiar moments from The Folk of the Air trilogy, told wholly from Cardan's perspective.
**Goodreads synopsis. Click here for my ridiculously short Goodreads review.
The Cousins
Milly, Aubrey, and Jonah Story are cousins, but they hardly know one another. They are the grandchildren of the rich, reclusive woman who basically owns Gull Cove Island, but they've never even met her. The cousins' parents were disinherited over twenty years ago, but for what, they don't know—or won't say. The only correspondence from Mildred Story was a letter: You know what you did. And no Story has been back on the island since. So it's quite strange when Milly, Aubrey, and Jonah are all invited to work at the island's resort for an entire summer. But it soon becomes clear that all three generations of Story's have secrets, and they're all about to come out. Click here to read my review.
Memento (The Illuminae Files, #0.5)
AIDAN is the AI you'll love to hate.
The advanced AI system was supposed to protect a fleet of survivors who'd escaped the deadly attack on Kerenza IV. AIDAN was supposed to be infallible. But in the chaotic weeks and months that followed, it became clear that something was terribly, terribly wrong with AIDAN…
**Goodreads synopsis. Click here for my Goodreads review.
The Invisible Life of Addie LaRue
Adeline LaRue is born in 1691 in Villon, France. She was born here, she will live here, and she will die here, buried in a ten by ten plot with the rest of her family, generations before her. She will marry, have children, be the best wife and mother she can be. But Addie doesn't want this life for herself. She wants to see the world. She wants to live. So on a desperate night when she's twenty-three, she prays—and someone, or something, listens. And a deal is struck. Addie LaRue is free. She will live forever. But she is cursed to be forgotten by everyone she meets. Her curse goes much deeper than that, but she has 300 years to figure that out. Three hundred years to live, yet leave no mark. Until she meets a man in a bookshop who remembers. Click here to read my review.
One of Us Is Next (One of Us Is Lying, #2)
Since Simon died last year, a ton of copycat gossip apps have popped up at Bayview High. But none have been as successful as About That. With Simon gone, the gossip mill has run dry. Until a texted-based Truth or Dare game starts. And students at Bayview High are once again the targets. Phoebe is up first—and when she doesn't choose dare, a secret of hers is texted to the entire student body. Maeve is next, and after everything that happened with her sister Bronwyn last year, she should know to pick Dare… Before Knox has a chance to be picked, the game turns deadly, and if there's anything Maeve learned from last year, they can't count on the adults for help—or for protection. Click here to read my review.
Malorie (Bird Box, #2)
It's been seventeen years since the creatures arrived. Twelve since Malorie and her children arrived at the The Jane Tucker School for the Blind, and ten years since they were forced to leave it. Malorie's children, Tom and Olympia, are sixteen now, and living under their mother's harsh rules and strict reality has left them wanting more than just to survive. But nothing is worth taking a risk in the new world–that is, until Malorie discovers hope. Someone she hasn't seen in seventeen years may be alive after all, and that knowledge takes Malorie and her kids on yet another journey, a dangerous one, all in the name of hope. Click here to read my review.
Heartstopper: Volume Three (Heartstopper, #3)
In this volume we'll see the Heartstopper gang go on a school trip to Paris! Not only are Nick and Charlie navigating a new city, but also telling more people about their relationship AND learning more about the challenges each other are facing in private…
Meanwhile Tao and Elle will face their feelings for each other, Tara and Darcy share more about their relationship origin story, and the teachers supervising the trip seem… rather close…?
**Goodreads synopsis. I didn't write a review for this book, but I did give it 5 stars.
A Beautifully Foolish Endeavor (The Carls, #2)
It's been months since the Carls have disappeared—and April May along with them. Most people think she's dead, but her friends still have hope. Especially when they start receiving mysterious books that seem to predict the future. Andy has since become somewhat internet famous himself, speaking at conferences and online about the post-Carl world. Maya spends most of her time grieving April, researching conspiracy theories that she hopes will lead her to her missing/possibly dead ex-girlfriend. And Miranda buries herself in her studies, until she decides to take a dangerous risk…in the name of science. But with the help of these books, their lives start to converge once more, and they become integral to saving all of humanity. Click here to read my review.
Aurora Burning (The Aurora Cycle, #2)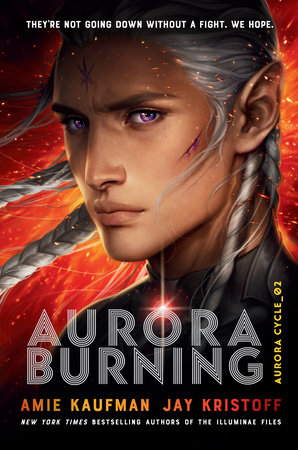 The squad it back…for the most part. But there's no time to grieve for their losses. Aurora still doesn't know how to control her powers, but now that she knows she's the Trigger, she's going to have to learn. And fast. All while hunting for the Weapon. Ya know, to save the galaxy from the evil Ra'haam, which is about to take over the universe and all. Speaking of Ra'haam, the infiltrated GIA agents are still hot on the squad's trail, seeking Aurora. And then Kal's sister shows up, hell bent on bringing both Kal and Auri to the Starslayer. Can't forget about him! But our favorite squad can handle all of this. Right? Click here to read my review.
The Ballad of Songbirds and Snakes (The Hunger Games, #0.5)
For the 10th annual Hunger Games, the Capitol is shaking things up. They need more viewers, and to do that, new ideas. Twenty-four of the wealthiest seniors attending the Academy will be, for the first time, mentors to the twenty-four tributes. Eighteen-year-old Coriolanus Snow, though not rich anymore but pretending to be, scores a tribute—unfortunately, it's the female from District 12. But Coriolanus soon discovers he's been thrown a bit of luck, as his tribute, Lucy Gray Baird, captures the Capitol's attention right off the bat at her reaping. With the new aspects to the Games this year, Coriolanus thinks he has a shot at his tribute winning the Games, bringing him much-needed scholarship money. But though the odds are in Lucy Gray's favor, they most certainly are not in Coriolanus's… Click here to read my review.
In Five Years
"Where do you see yourself in five years?" That's the question being asked of Dannie, who has rehearsed her answer a million times. She knows exactly what her life will look like in five years. It's all part of the plan. Her plan. Until one night, she falls asleep in the arms of her fiancé, and wakes up…in someone else's bed? The TV is reporting the year 2025. Five years in the future. And her future does not look anything like she planned. Click here to read my review.
The Hand on the Wall (Truly Devious, #3)
All Stevie Bell wanted to do was solve the old Ellingham mystery. Instead, she becomes faced with real, present-day mysteries—three, to be exact—that all seem to be connected to each other somehow. And the more Stevie looks into it, the more she believes they're also related to the murders of the past. As the body count rises, Stevie's not sure who she can trust. But with an incoming snow storm and mounting evidence, Stevie knows she has to solve all of them…before she's next. Click here to read my review.
---
Like I said, some really great books from 2020! Have you read any of these? If so, did you love or hate them? Are any of these on your TBR? I'd love to know! Let's hope 2021 brings us equally good books to read.