Top Ten Tuesday was created by The Broke and the Bookish in June of 2010 and was moved to That Artsy Reader Girl in January of 2018. It was born of a love of lists, a love of books, and a desire to bring bookish friends together. Each week, she will post a new Top Ten list topic for everyone to weigh-in on. Link back to That Artsy Reader Girl on your own Top Ten Tuesday post AND add your name to the Linky widget so that everyone can check out other bloggers' lists!
This Week
Books on My Fall 2021 To-Read List
For me, fall officially starts September 1st. Some years, it starts even earlier — AKA when Starbucks releases the PSL. So I've already started my fall TBR. September through October is for spooky reads, so I've included all my spooky TBR books (even if I've already finished them) plus any last-minute non-spooky fall reads.
---
1. The Final Girl Support Group
I'm not 100% sure why I decided to read this one. It sounded too much like Final Girl by Riley Sager (which I hated), but also I enjoyed Hendrix's Horrorstör, and also spooky season, and also it was free to borrow from work… Anyway. I did read it.
2. The Taking of Jake Livingston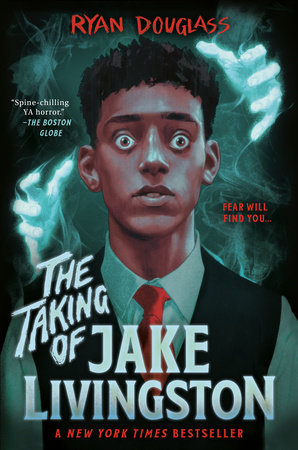 I wasn't initially planning on reading this book, but it became available so quickly on audiobook and right in time for my spooky readathon, so I thought, okay, let's give it a shot. And I'm actually really glad I did. All issues aside, it was a fast-paced, interesting, spooky story that hardcore put me in the mood for all things fall.
3. And Then There Were None
I've had this classic murder mystery on my TBR for ages. This year I found a copy while thrifting and took it home, and now it's spooky season and I finally have an excuse to read it. Will this make me an Agatha Christie stan? I hope so. Get ready for my next phase of reading: cozy mysteries.
4. The 7½ Deaths of Evelyn Hardcastle
I've heard people either love or hate this book. It's been on my TBR for a while. I bought it super cheap at a work warehouse sale and just haven't found the motivation to get into it yet, but hopefully I have time in my spooky readathon for it, because I'm ready to get it off my TBR!
5. The Woods Are Always Watching
I know a lot of people had issues with Perkins's first foray into horror, There's Someone Inside Your House. But I loved that scary little slasher book. I'm really hoping her second horror novel is just as enjoyable, but after reading some ARC reviews, I'm not so sure. My coworker is reading it right now and isn't very into it, so when it's my turn to borrow it, hopefully I love it despite all these negative reviews.
6. If We Were Villains
My friend Heather recommended this book to me a while back. I downloaded it on audiobook during a slump and did not make it very far before my loan expired and I was put back on a very long wait list. I'm hoping I'll be able to renew it again this fall, because I always love everything Heather recommends to me. Also, who doesn't want to read about Shakespearean theatre majors and a murder?
7. Rules for Vanishing
Another Heather recommendation for spooky season! I think she only gave this 3 starts, but she said it was indeed very creepy, and that's what I'm looking for this fall. Just waiting for my hold on Libby!
8. Empire of the Vampire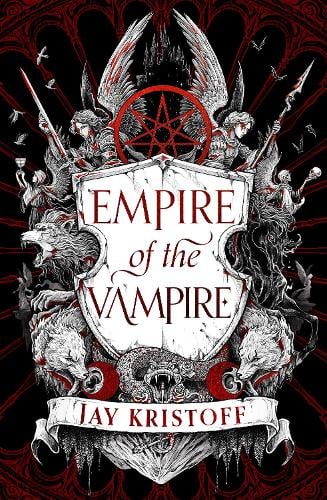 I'm not exactly reading this for spooky season — this is just a book I've long awaited that was finally published this month and it has just recently arrived at my door (yes, I 100% bought the UK edition because obviously) and I am obsessed with Jay Kristoff books. So I'm very excited for this one.
9. The Unhoneymooners
Very much not a spooky book. But TikTok made me do it. I saw an excellent review-style TikTok for this book and immediately placed an audiobook hold. I think it's almost ready to borrow, and maybe it'll be a nice break from all the dark and scary stuff?
10. Aurora's End
Another Jay Kristoff book! This one isn't out until November, but I've got it on pre-order (signed!!!!!!!!!!) and should be getting it near the end of fall, and it's absolutely going to be devoured as soon as it arrives on my doorstep.
---
Share your own TBRs in the Comments, or share links to your own Top Ten Tuesday posts! And if you've read any of these books, let me know your thoughts!